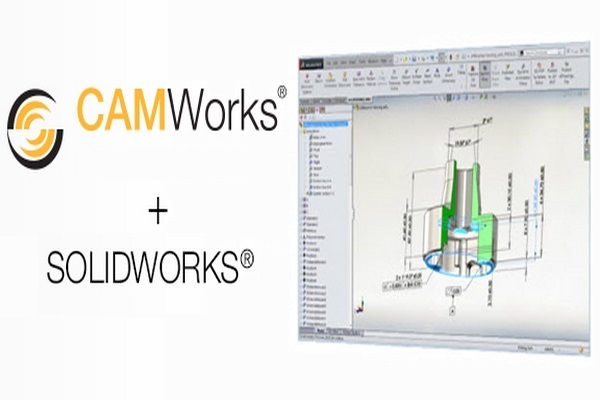 CAMWorks 2020 SP0 Build 2019.11.30 For SolidWorks 2019-2020 (x64) Include Crack | Size 1.99 GB
Information:
Release Date :

2019

Languages :

English / Multilanguage

Operating System :

Windows 7 / Windows 8 / Windows 8.1 / Windows 10

System Type :

64-bit

As the first CAM solution to offer true knowledge-based machining capabilities, CAMWorks leads the way in advancements in Automatic Feature Recognition (AFR) and Interactive Feature Recognition (IFR). CAMWorks offers true associative machining - automatically accommodating changes to the part model. This means that any modifications made to the design are automatically updated in the CAM data, which eliminates time consuming CAM system rework due to design alterations.

Thanks to its seamless integration with SOLIDWORKS, CAMWorks allows you to:

Use and manage just one file for both CAD and CAM systems.

Use the CAMWorks machining tree and commands at the click of a button along with SOLIDWORKS, plus generate toolpaths without leaving the familiar SOLIDWORKS environment.

Use the same SOLIDWORKS geometry to generate toolpaths to ensure the part machined is the same as the part that is modeled.

Eliminate time-consuming file transfers using standard file formats such as IGES and STP.

Code: Select all

Code: Select all